Beyond Grateful
Dear Friends and Neighbors,
We write this letter with hearts full of gratitude for the overwhelming support our community has shown for the work of Bluffton Self Help this past year. In fact, we are beyond grateful.
Your support has not only allowed us to continue the work started by our founder, Mrs. Ida Martin, more than 35 years ago, it has allowed us to position our organization to meet the needs of many more people in many more places well into the foreseeable future. We call it our Path Forward.
After a generous donor funded a comprehensive needs assessment project for us in 2020, we took to heart the recommendations from the Riley Center for Livable Communities at the College of Charleston, and set our five-year plan in motion. Armed with disturbing statistics about the number of families in Beaufort and Jasper County who were surviving on less than a livable wage, we began the work of expanding our programs, service locations and partnerships in order to create communities where everyone has equal access to essential tools and resources to support their journey towards personal success.
With more neighbors economically at risk than financially secure, Bluffton Self Help is stepping up and stepping in to advocate for, support and guide Lowcountry residents on their journey toward self-sufficiency. We know by taking a holistic approach we can ensure that all our neighbors can thrive in their family, workplace, and community.
As we reflect on this past year, we are first and foremost gratified by the many lives that were positively impacted by the services we provided. Please look through the pages that follow for the numbers and stories that express this work better than we can in a few sentences.
Much of our impact came as a result of our merger with The Literacy Center. This first, and largest step to date, in our Path Forward plan has exceeded all of our expectations, and continues to provide new opportunities for increasing services and improving lives. We truly are stronger together.
Finally, we are thankful for the hundreds of volunteers and donors who make our work possible. We are thankful to live and work in this generous and caring community. With your help, we will continue to lead in providing community advocacy, research and solutions by expanding our reach and our services to tackle the interconnected issues of poverty, education, transportation, and housing. Thank you for making this all possible.
Sincerely,
Doug Adamson, Chairman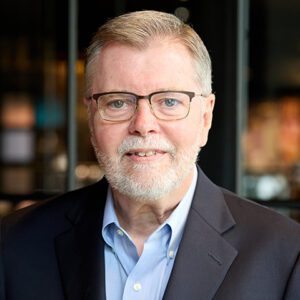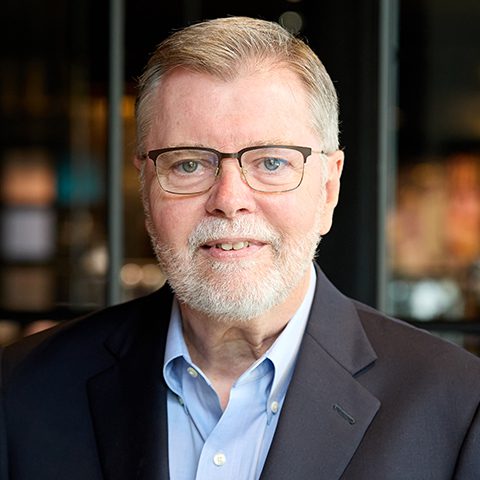 Kimberly Hall, Chief Executive Officer