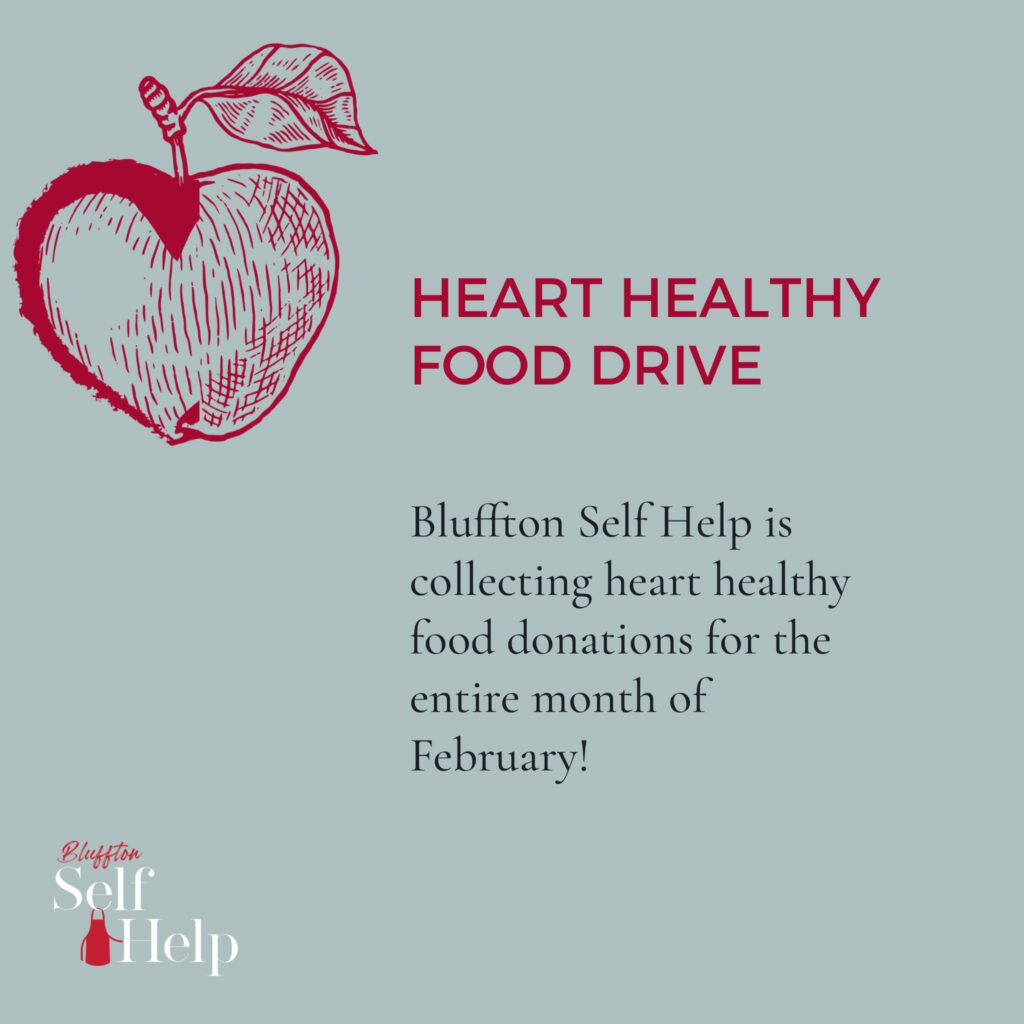 Being heart healthy starts in the kitchen and making healthy choices while grocery shopping. At Bluffton Self Help we strive to ensure our shelves are stocked with every food group –  healthy non-perishables, meat, dairy, and fresh produce each and every week. With the rising costs of groceries, our neighbors are facing more difficult choices than ever, and many times that means choosing what they can afford over what is healthy.
Join Bluffton Self Help for the month of February in highlighting the importance of healthy choices by donating heart healthy food items to The Market. Here are some ideas:
Whole Grain Cereals
Whole Grain Granola Bars
Bagged & Microwave Popcorn (low sodium)
Canned Fruit in Lite Syrup
Applesauce
Extra Virgin Olive Oil
Dry Beans
Low Sodium Hearty Soups & Broths
Whole Grain Pastas & Rice Pouches
Finding healthier options when shopping is easier than you might think – just look for the Heart-Check mark on certified food and beverage products.
Three ways to make our community heart healthy this month:
1. Host a Food Drive – Click here to register your drive.
2. Pick-up a few extra groceries to donate – Heart Healthy Drive flyer
*Check out our Amazon Wishlist to make shopping even easier.
3. Donate financially – Visit BlufftonSelfHelp.org to donate online